---
YOUR HANOVER HOUNDS ENTERTAIN APPROXIMATELY
400 STUDENTS WITH THEIR SEARCH AND RESCUE TECHNIQUES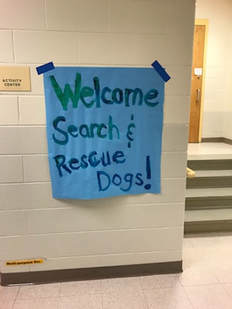 Recently, on March 19, 2018, members of your Hanover Hounds K-9 Search and Rescue Team consisting of President Brian Parrish, Public Relations Officer Teresa Parrish, and Membership Director April Minter, joined force to demonstrate to approximately 400 cheering students, the techniques of finding a lost or missing child. April's K9, Lilly was the focus of attention as she skillfully found the hidden student behind items up on the stage. The children enjoyed it, and you will too when you see the photos below.
To schedule an event such as this, simply e-mail Teresa Parrish at
events@hanoverhounds.com
.
Thanks Team!
---
---
HANOVER HOUNDS K-9 SEARCH AND RESCUE TEAM
PARTICIPATES IN K9 VETERANS DAY CELEBRATIONS AT WAR MEMORIAL
SATURDAY, MARCH 17, 2018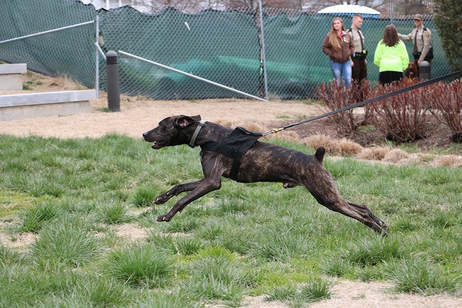 On Saturday, March 17, 2018, we honored and celebrated the contributions of canines to our military and our communities. Through demonstrations provided by your Hanover Hounds K-9 Search and Rescue Team, Hanover Sheriff's Department, Virginia Capitol Police, Marine Corps Base, Quantico - Military Working Dogs Section and Alexis Nichols with Canine Companions, we were able to see how these specially trained canines help make life easier and safer.

Sponsored by Woodfin, this annual Virginia War Memorial event has become an annual favorite! Thanks to all that attended and especially to those that provided today's demonstrations.

---
---
BOY SCOUT TROOP #502 ENJOY
YOUR HANOVER HOUNDS K-9 SEARCH AND RESCUE TEAM
MARCH 13, 2018 - NEW SONG CHURCH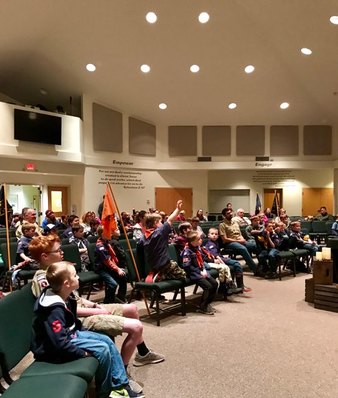 On Tuesday, March 13, 2018, the Hanover Hounds K9 SAR Team had a blast with the Boy Scout Troop #502 at New Song Church, explaining the details about Search and Rescue, and giving a demonstration to approximately 50 boys as shown in the photo montage below. The Hounds were represented by President Brian Parrish,
president@hanoverhounds.com
, and our Public Information Officer and Events Coordinator, Teresa Parrish,
events@hanoverhounds.com
. Brian and Teresa talked to the Scouts about the function of the Search and Rescue Team, and how they are trained in Human Remains Detection and following air scents. They explained how this Team goes outside of the normal SAR box, to explain the creation and further implementation of such things as K9 Veterans Day on both the state and county levels, and demonstrations during community events such as the Hanover Tomato Festival.
Brian,Teresa, and bloodhound WINN (you will see him in the photos below), selected a person who had to be found. Winn had to go through the 50 Boy Scouts and other people that were in attendance, in order to eliminate their scents before he could find the one that was not present. He then followed that scent to where the scout was hidden, and identified him as he was behind a closed door, and laying on the floor. This was a very difficult and tough exercise, because Winn had to eliminate all scents from within a large group of people in very close quarters.
Congratulations, Winn, and to handlers Brian and Teresa!
If any organization wishes to see our Hounds in action, please e-mail Teresa at
events@hanoverhounds.com
.
---
---
YOUR HANOVER HOUNDS HAVE SUCCESSFUL
2018 RABIES CLINIC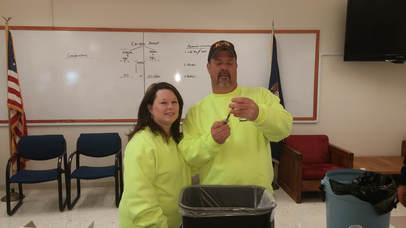 Your Hanover Hounds K9 Search And Rescue Team would like to thank all of the folks who came out to East Hanover Volunteer Rescue Squad on February 3, 2018 to have their pets get that all important Rabies vaccination. In total, 466 shots were given! Enjoy the photos below of both the dogs, cats, and especially our dedicated crew. Special "shout outs" go to the "non-Hounds" volunteers who proudly represented us behind the sign-in tables. Also, we wish to thank the Hanover County Explorers who helped us during the event for traffic control. And, of course, the hat goes off to our deputies, Bland and Beltran who ran it all. We will see you next year!
If you are interested in volunteering with the Hanover Hounds, drop an e-mail to
membership@hanoverhounds.com
. Complete the application, and then contact our
Membership Directer, Ms. April Minter
using the same e-mail. We need handlers, flankers, and the necessary support staff.
Oh yes, we need canines, too
.
THANKS AGAIN!
---
HANOVER HOUNDS SEEKS NEW MEMBERS!
HANDLERS - FLANKERS - OPERATIONS
---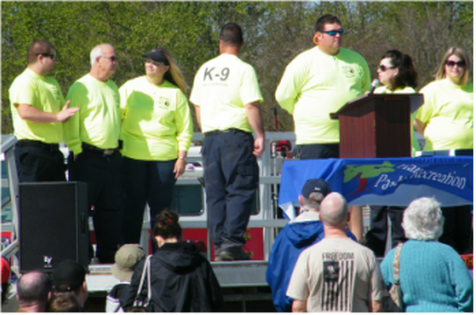 Do you desire to become a part of a winning and hard-working Search and Rescue Team? You Hanover Hounds K-9 SAR Team is looking for you! If you have a canine who you believe can be trained to search for that missing person, or seek out the lost child, or medically ill person, you might want to become one of our handlers. If you do not have a canine, but love dogs and have a feel for what they can do, perhaps a flanker is the position for you. You simply read a canine's actions or reactions during a search, and relay that necessary information to the handler. Operations people are always needed to learn the ins-and-outs of how we work a search, from testing our canines in a hide-and-seek type of game, to fully understanding and working our command trailer.To apply, e-mail our Membership Director, Ms. April Minter at membership@hanoverhounds.com or by using the CONTACT US form on this website. April will contact you, fill you in, and take your membership application, also found on this site.
Your Hanover Hounds thank you for your consideration.
---
---
---
YOUR HANOVER HOUNDS ANNOUNCE.....
THEIR NEWEST DIVISION TO THEIR CANINE SEARCH AND RESCUE PORTFOLIO
HRD
OTHERWISE KNOWN AS "HUMAN REMAINS DETECTION"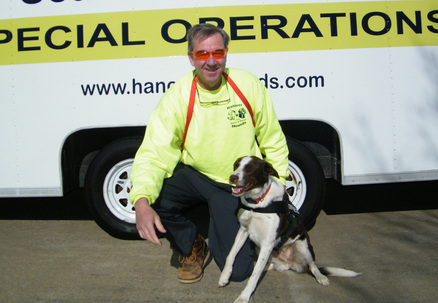 With the addition to its membership of Mr. William "Billy" Call and his canine GRACE, the Hanover Hounds K-9 Search and Rescue Team expands its searching capabilities to include those topics related to Human Remains. But there is more to the story.

Your Hanover Hounds Webmaster asked Billy to tell him about himself and Grace. What he sent back to me was so awesome, that I want to quote his exact words. If I thought that HRD was just to find human

remains, then I was WRONG!!
FROM BILLY.......
"Human Remains Detection: Sure, lets go find a Dead Body.. What else?? How often do you find a Dead Body??
Grace is trained to find Dead Bodies; However, Grace is trained to find The Knife that was used in the commission of the crime. Grace is trained to find the blood smear on the carpet in the trunk of the car. She has been trained to find victims that have drowned and are still in 15 feet of water. Her skills will allow her to find body parts?
Last week at practice Ed Martian (President of Hanover Hounds) wore a pair of rubber gloves when he picked up four glass jars that had Human Remains in them. After hiding the jars he threw the gloves away in the Dumpster. Grace found the gloves from the very limited sent that were transferred to them. Grace is capable in letting me know that a body was at sometime in the back of a car Items that I use in practice are: Steak Knives that Human Blood has touched the blade. Hammers, Screw Drivers, Pipes that have come in contact with HR.
Grace has found unmarked burial sites over 100 years old.
(This in impressive says the Hounds Webmaster)
In addition: Grace has been actively working towards getting F.E.M.A. Certified for Disaster Work. On command Grace will climb rock piles, extension ladders, under, over, and through pipes and structures. On command she will climb up or down through my instruction."
We have assembled several photos of Billy and Grace at work. There are shots from our training exercises, photos when Grace and Billy were on display at the Canine Heroes Day at the Virginia War Memorial, and action pictures of their performance at the Hanover Heroes Day at Pole Green Park on April 18, 2015 when the Hounds HRD division was announced. Please enjoy and send comments or compliments to Billy and Grace by using our CONTACT US page from this website. THANK YOU.

---
---
MEET YOUR HANOVER HOUNDS K-9 SEARCH AND RESCUE TEAM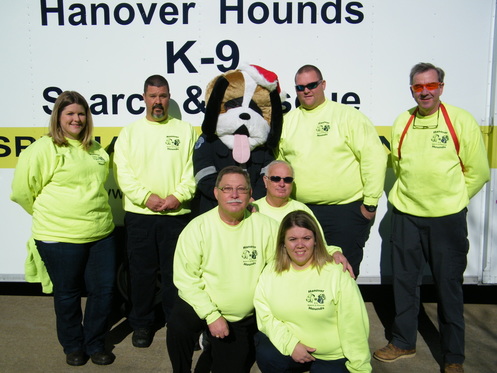 Left to right on top row, April Minter, Brian Parrish, Ven Barnes as Santa Paws, Chris Minter, and William Call. On the bottom row, John Von Hagel, Ed Martin, and Brandi Norton. Not shown are Teresa Parrish. PHOTO TAKEN 12.07.14.
---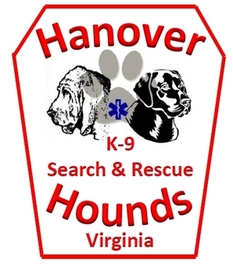 ---
THE MISSION OF YOUR HANOVER HOUNDS


The Hanover Hounds K9 Search and Rescue was created to form teams that will provide the citizens of Hanover County and the Commonwealth of Virginia, WITHOUT COST, highly trained search and rescue personnel along with their K-9's, to help locate the lost and missing in our community. These services are available to law enforcement and Fire/EMS when needed.

If we are tracking a person with Alzheimer's that has wandered away from their home, or a child that has gotten lost in the woods while hiking, our goal is to be on scene and tracking as quickly as possible. If the missing person is one of your family members, we want to bring them back to you safe and sound.
---
---
SEARCH AND RESCUE DOG TRAINING
Our team will train all working breads of dogs from COLLIES, SHEPHERDS, and LABRADORS, to the well renowned BLOODHOUNDS.

Dogs locate people that are lost or missing by tracking their human scent left behind by over 40,000 skin cells dropped every minute. The SAR dog training is gradual and each dog responds at its own pace. When we train, we use a variety of subjects for mock search and rescue exercises to keep our skills and knowledge at the highest level possible.

We train to the standards of the International Bloodhound Training Institute, and we also attend other training sessions held by other Search and Rescue groups across Virginia.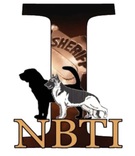 ---
HOW SEARCH AND RESCUE DOGS WORK
The tracking dog works on a lead 20 to 30 feet in length. After arriving at a search site we will collect a scent article of the missing person. We will than put a harness on the dog, attach lead, and present the scent article to the SAR dog. Once the dog picks up the scent the SEARCH IS ON! Hopefully after a short period of time, the team will locate the missing person and bring them back safe and sound to their loved ones.

QUICK ACTIVATION
Activation of a SAR K-9 Team is vital to locating a lost or missing person. History has shown that in most cases, more than 3 to 4 hours pass before the K-9 team is activated. This allows the track to age and make it harder to pick up the scent. The first thing that happens when a person goes missing, is the family will notice they are missing and search for a period of time before calling for help. The average time is about 1 hour. Most of the time, law enforcement is the first to arrive. It will take them anywhere from 30 minutes to 1 hour to collect information about the missing person. They may search for a while before calling for Fire or EMS for assistance. Usually when Fire or EMS agencies arrive, they will search for a while before calling for SAR K-9 Teams. This may not be true in all areas, but it is usually true in most cases. Our goal is to have the SAR K-9 Team activated as soon as the missing person is reported. We would rather be cancelled in route then to arrive after the trail has aged.
---
Please help us, so that others can be found!
By clicking on the
DONATE
icon below, you will be connected with
PayPal
. Whether you have any account with PayPal or not, we will gladly accept your donation to our cause.
We thank you for your help.
Hanover Hounds K-9 Search and Rescue is a non-profit 501(c)(3) corporation
, and is dedicated to assisting the citizens of Hanover County and the Commonwealth of Virginia. If you seek verification of our tax structure, please contact our Treasurer at
treasurer@hanoverhounds.com
.
---
TO SCHEDULE THE HANOVER HOUNDS K-9 SEARCH AND RESCUE TEAM
FOR A COMMERCIAL, ASSOCIATION, OR SCHOOL EVENT, PLEASE E-MAIL
EVENTS@HANOVERHOUNDS.COM